Hiring over-70s could add BILLIONS to UK economy
Hiring over-70s could add BILLIONS to UK economy and create 'vibrant' workforce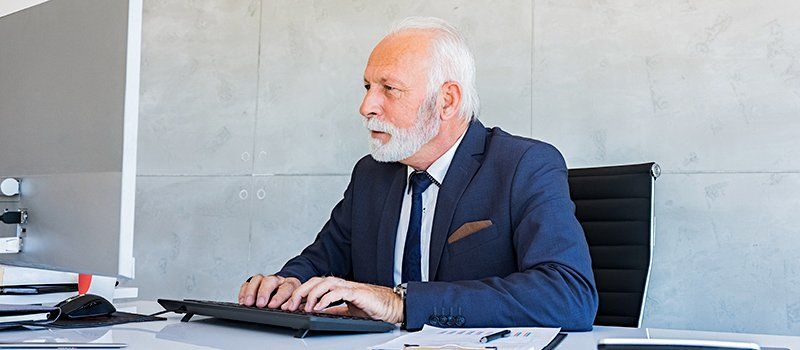 One in ten over-70s are choosing to either head back to or stay longer in part or full-time work as a direct result of the pandemic – a trend which could see billions of pounds pour into the UK economy, according to a new study.
Results from the Retirement Villages Group's 'Back on Track' research shows that, post-lockdown, slowing down is the last thing on the minds of many older adults. In fact, one in three (36%) over 70s say that they have spent the last 16 months reflecting on their life goals, leading to an increased desire to now make up for lost time in both their personal and professional lives.
Going back to work – whether for financial reasons or in pursuit of a purposeful, active older lifestyle – is a core part of that ambition for many (seven per cent seek to return to work, three per cent to delay retirement).
As the number of UK job vacancies reaches its highest level since pre-pandemic, according to ONS figures,
Retirement Villages Group has calculated that one in ten over 70s heading back to or staying in work could add as much as £1.8billion to the UK economy each year. Moreover, it promotes a much-needed shift in perspective about the active and valuable role older adults can and want to play in British society.
Employment opportunities for over 70s brings massive benefits for the individual too – whether that's improving their financial or mental health. Among those that have or plan to go back to work, over half (52%) agree that the main motive is to boost their finances, for a third (33%) it's to alleviate boredom, and a fifth (21%) want to contribute to society.
Nearly half (48%) of people over the age of 70 who were surveyed said that the single greatest thing that would support older people wanting to go back into the workplace is reduced stigma around later life and misperceptions of what older adults contribute economically, socially, and culturally.
Over one in three (39%) said that seeing more age diversity in the workplace would give them greater confidence to consider working opportunities themselves. Yet, encouragingly, the research also found that one in four (27%) older adults believe the pandemic has led to a more widespread view that older people have valuable life skills that society can benefit from.
Will Bax, CEO of Retirement Villages Group, said: "Today's research confirms that older adults have a critical role in ensuring the ongoing diversity and vibrancy of our society and economy. The pandemic has brought this reality into sharp focus, with many people over 70 forced to isolate for prolonged periods, curbing the active, independent and sociable lifestyles they would normally lead and temporarily separating them from communities.
"It's vital, as we unlock from the pandemic, that we continue to reappraise how we view the great contribution of people over 70 to our culture and economy. Independent, positive ageing matters – not only to the long-term health and wellbeing of individuals, by keeping people out of hospitals and care homes for longer – but also to our society which is enriched by older people playing an active part.
"Our model is based on the belief that communities are more opportune places for everyone when they are diverse and multiple generations live side by side to learn from and support each other, for the benefit of all."
Several firms have been vocal in recent months about the benefits that mature workers can bring to the workplace.
'Vast, untapped talent'

In August, the UK's largest regional accountancy and business advisor to SMEs, Azets, revealed a plan to "tap into the mature jobs market to fill at least ten per cent of its 650 job vacancies over the next year."
As originally reported by The Times, the 6,500-strong firm hopes to benefit from mentoring and reverse mentoring between staff of different ages and levels of experience.
Anna Murphy, Head of Group Resourcing at Azets, previously told the publication: "While it's common for top firms to focus only on hiring and developing young, ambitious trainees, there is a vast, untapped talent pool of retired people and those looking to return to work after a break who often aren't ready to retire or want to progress in their careers while being able to fit work around other commitments."
Mature recruits could plug talent shortage
With the impending skills shortage worrying Britain at present, businesses need to implement strategies to retain and upskill their workforce, and taking on older, more experienced workers could provide a much-needed boost.
But according to data released in Workforce's 2019 Ageism in the Workplace Study, the number of age-related discrimination charges filed with employers and the EEOC by workers aged 65-plus doubled from 1990 to 2017.
The same study noted that 44% of employees reported that they or someone they knew had experienced age discrimination in the workplace, whilst 21% said they had faced age discrimination themselves.
HR Grapevine – Liam Soutar