I don't care what time you start work
IBM chief tells staff 'I don't care what time you start work'. The head of one of the world's leading tech firms has denounced rigid work structures by revealing he "doesn't care" what time staff start work.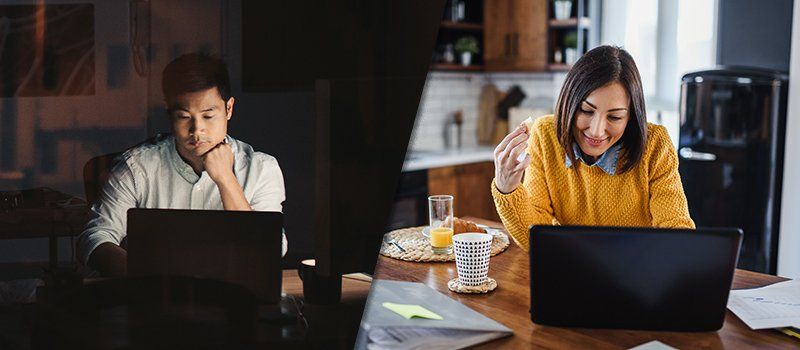 As reported by the New York Times, IBM's CEO and Chairman Arvind Krishna said he is not concerned by what time his employees clock in or out, whether it be 5am or 5pm, as long as they get the job done.
The 59-year-old told the NYT: "Why should I, as an employer, care as long as you can get the work done and you're highly productive? I should not try to be overly dictatorial about that."
He went on: "We have done a social experiment over the last 18 months.
"The world where the clock tower rings and everybody goes to work, then the clock tower rings and then you all go back home – that's over."
Krishna added, however, that IBM hopes to bring more workers back to the office, stating that anyone who aims to climb the career ladder should be spending time in the office.
"For a certain kind of work, let me call it creative work, as well as decision-making, it is much easier and faster to do it when you are together," Krishna told NYT.
"If you're satisfied that the work you're going to do is of an individual nature, you can do that remotely," he said. "If the work you want to do is leadership, you have to spend some time in the office."
Flexible working policies
IBM's relaxed approach to working hours reflects the growing post-lockdown trend of hybrid and remote working policies – a period which has sparked a step change in the way that employees and businesses go about work.
This has resulted in many employers giving staff greater flexibility over where, when and how they structure their working days.
One of the most recent employers to follow suit and let its employees set their own working hours, giving them ultimate flexibility over their work structures, is Love Energy Savings (LES).
The policy 'Flexible-Flexible' – provides colleagues the freedom to work from a location of their choosing – was introduced in response to the changing nature of work post-covid.
At the time, the firm's CEO, Phil Foster, said: "For more and more people, the traditional ways of working just don't fit in with how we live our lives today.
He said: "The rigid pattern of nine-to-five, Monday to Friday is no longer fit for purpose. That's why we're delighted to implement our Flexible-Flexible Policy.
"Not only does it allow our colleagues to work from anywhere in the UK, they can also choose the hours that suit them and their families," Foster added.
The benefits for HR
When implementing any new initiative, the people function will likely be thinking about how this could benefit the HR agenda.
One main benefit of LES' policy, according to Anthony Gregory, the firm's Head of People, is that staff have the freedom to do their contracted hours in a way that suits them.
Gregory previously told HR Grapevine: "It demonstrates that as an employer we recognise the challenges of striking a healthy balance between work and life, while signaling that we empathise with our workforce."
Another benefit to this, according to Gregory, is that by enabling staff to set up their own hours, the firm is "highlighting the trust we have in them".
Previous articles have pointed towards the importance of this. For example, an Insight Link article found that a trusting workplace can be good for morale and motivation, as well as for increasing loyalty and willingness to stay with a company.
Aside from this, it is possible that a move like this could help with the energy retailer's talent attraction strategy.
He explained: "The traditional ways of working just don't fit in with how we live our lives today. In the coming years flexi hours and flexi locations will become increasingly standard for employers to offer."
With EY's 2021 Work Reimagined Employee Survey finding that more than half (54%) of employees surveyed would consider leaving their job post-covid if not given some form of flexibility in where and when they work, flexible working policies displayed by IBM and LES could help HR attract and retain the talent they need.
HR Grapevine – Liam Soutar